ISTQB Advanced Level - Test Automation Engineer
Opis kursa
ISTQB ADVANCED LEVEL - TEST AUTOMATION ENGINEER
by Predrag Skokovic, Quality House, Serbia
Predrag Skokovic is a professional software developer and software tester with many years of experience in the IT industry. He graduated at the Faculty of Sciences, University of Novi Sad, Department of Mathematics and Informatics. He worked for several semesters as a demonstrator at the Faculty of Mathematics, after which he spent several years in a regional bank as system administrator. Then, for more than a decade, Predrag was building his knowledge and experience in a software development company, where he became interested in the field of quality control.
By applying an active approach, while leading development teams in numerous international projects, he worked hard to raise awareness about the necessity of including software testing activities,from the idea to the realization of the software. Through many years of dedicated work, he was involved in technical automation projects in the field of medicine and petrochemistry, as well as in the finance and banking sector. The initial enthusiasm to share knowledge has never left him, therefore he has become a regular (and rewarded) speaker at international conferences dedicated to software testing and guest lecturer at the University of Novi Sad.
Today, after years of engagement in the world of software testing, Predrag is member of the South East European Testing Board (SEETB), a professional consultant and accredited ISTQB trainer, co-founder and president of the Board of the Test'RS Club, a community of professional software testers and co-founder and managing director of Quality House in Serbia.


BRIEF INTRODUCTION

In today's world when skipping the testing phase is quite impossible for companies wishing to be competitive, one step ahead before everybody and that desire to have the trust of their clients, it is a necessity to find a way to test better and faster the products. After all, it is all about reputation – we all know that a bad reference from a client can easily make all the good ones irrelevant.
It is also impossible to test everything – not only this is a principle of testing, but also, imagine the efforts, the time and the expenses needed to do so. It may last as long as the "Bold and the Beautiful", and even longer.
This is where the need of test automation comes – do not be mistaken – a huge investment of time and resources should be done in the beginning and only then, after a period of time you will be able to test the product faster and cheaper. Of course, it is impossible to automate everything, but even the 30% automation allows you to focus more on developing the team's skills, on the high – level tasks and on making the product even better.
The ISTQB Advanced Level – Test Automation Course, developed in 2016 by ISTQB, explains in an understandable manner the typical and not so typical tasks of a test automation engineer in designing, developing, maintaining and performing test automation solutions.


TARGET AUDIENCE


Testers
Test Managers
Test Analysts
Project Managers
QA Managers
Test Consultants
Testers specialized in the UAT
IT Directors
Others


COURSE CONTENT


Test Automation
Preparing for Test Automation
The Generic Test Automation Architecture
Deployment Risks and Contingencies
Test Automation Reporting and Metrics
Transitioning Manual Testing to an Automated Environment
Verifying the Test Automation System (TAS)
Continuous Improvement


COURSE BENEFITS


Explain the objectives, advantages, disadvantages, and limitations of test automation
Identify technical success factors of a test automation project
Analyze test automation tools for a given project and report technical findings and recommendations
Explain the factors of implementation, use, and maintenance requirements for a given Test Automation Solution
Analyze deployment risks and identify technical issues that could lead to failure of the test automation project, and plan mitigation strategies
Classify metrics that can be used to monitor the test automation strategy and effectiveness
Apply criteria for determining the suitability of tests for automation
Understand the factors in transitioning from manual to automation testing
Verify the correctness of an automated test script and/or test suite
Verify the correct behavior for a given automated test script and/or test suite
Analyze the technical aspects of a deployed test automation solution and provide recommendations for improvement


DISCLAIMERS


The Advanced Level - Test Automation Engineer Certification Exam has the form of a multiple - choice test and consists of 40 questions in English.
The correct answers bring one, two or three points. Passing score - 65% or 49 points (maximum possible points - 70). Duration of the test - 113 minutes (almost 2 hours).
To take the exam, you should hold the ISTQB Foundation Level certificate and have at least 3 years of practical experience or as a consultant.
The exam administration and acquisition of the ISTQB certificates are managed by South East European Testing Board (SEETB), a trusted Quality House partner, resulting in a supplement fee.






DOWNLOAD SYLLABUS


Certified Tester Advanced Level Syllabus Test Automation Engineer  >> download <<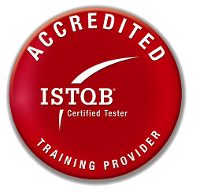 Prilikom informisanja i/ili prijavljivanja na kurs pozovite se na Kursevi.com
---
---